Who We Are

​Greetings from your Physical Education and Dance department here at Traylor Fundamental Academy. As always, it is delightful to have your children in class this year. For those who don't know, each grade level ECE thru 5th grade have physical education or dance every day for 25 minutes. We are very lucky to get physical education every day. We are one of only a few, if not the only, elementary school in Denver Public Schools who can offer this wonderful, healthful opportunity. Your child will receive a grade in physical education and dance with every report card. All grades are aligned to the Comprehensive Health, Physical Education and Dance state standards with rigor at the forefront of all lessons.


"Preparing students for the 21st century cannot be accomplished without a strong and sustained emphasis on all students' health and wellness. It no is longer acceptable to think of "gym class" and "hygiene lessons." Today's world has exploded with physical, mental, and social influences that affect not only learning in school, but also the lifelong health of the citizens that schools are preparing for graduation. Health and physical education prepares students to function optimally as students, global citizens, and workers who demonstrate personal responsibility for one's health and fitness through an active, healthy lifestyle that fosters a lifelong commitment to wellness." – Colorado Department of Education


My name is Joseph Lucero, I've been teaching physical education and health since 1998 for Denver Public Schools. Julie Nelson is our physical education and dance teacher. Ms. Nelson has been teaching in the Denver Public Schools system for 4 years. Ms. Nelson was my student teacher here at Traylor before taking over the Dance portion of our Physical Education department. She has been a wonderful addition to our strong physical Education program. We take pride in making Physcial Education and Dance a top priority for our Traylor community. Our goal is to enable our students to make healthy choices and be successful when participating in many different activities. In turn, we hope this guides our students to develop a positive attitude toward physical activity and also helps them make healthy choices throughout their lives.


Ms. Nelson and I are always finding ways to enhance our knowledge when it comes to enhancing our Physical Education and Dance program. Annually we strive to continue our ongoing professional development. One of the many ways that we accomplish this is through our Physical Education and Dance workshop held at Metropolitan State University. We train and gather new innovative ideas for three consecutive days from 7:00AM to 4:00PM during our summer break.


Please feel free to come into either the gymnasium or lunchroom/dance room to watch your children engage in moderate to vigorous activities. These activities lead to physically active lives and can improve health and academic outcomes.


The first lesson I will introduce is called Sharbade. Sharbade is a fun and dynamic scooter sport that develops upper body strength and fitness in a fast paced, team oriented environment. It is a mixture of hockey, soccer and basketball. The name is derived from Shoulder Arm and Back Development.


Ms. Nelson will introduce frisbee golf to get the students motivated for more that will follow.


Thank you,


Mr. Joseph Lucero
(720)424-3536
Ms. Julie Nelson
(720)424-3531

annual pumpkin run

Our Annual pumpkin run started in 2014. It has grown each year since its inception. I grow pumpkins from seedlings in our courtyard starting in late May. I water throughout the summer 3-4 times a week depending on the heat. I then harvest the pumpkins after the completion of the race.

Each year, the students race around our Traylor track, which is approximately 1/4 of a mile. The top finishers in each grade level (1st thru 5th) receive a pumpkin to take home before Halloween. Every year is different, but I've had seedlings donated, pumpkins donated and I've purchased pumpkins and seedlings for our students. The more pumpkins we get, the more pumpkins we give to our students in each grade level. We were lucky enough last year to award 5 pumpkins at each grade level for our 1st, 2nd, 3rd, 4th and 5th place finishers. We are always in need of donations for pumpkins. Our ultimate goal would be to have every kid who races receive a pumpkin. The looks on the faces of our students when they receive a pumpkin are priceless! Take a look, what do you think?
Powered by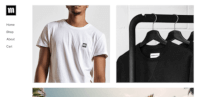 Create your own unique website with customizable templates.