Traylor Jumping tigers

We have long running tradition with our Traylor Jumping Tigers. Each year our students here at Traylor compete in a district wide jump rope competition held at Manual High School.

---

Coaches

Ms. Nelson and Ms.Perez are our awesome duo that helps our students become better jumpers. If you want to become a Traylor Jumping Tiger contact Ms. Nelson at (720)424-3531.

Why should i jump rope

#1. It's a calorie cooker #2. It builds coordination and quickness #3. It increases bone density #4 It's good for the brain

Event

Competition is held at Manual High School 1700 East 28th Avenue. Usually held in late April. Please check back for a scheduled date.

when


The Traylor Competitive Jump Rope Team will begin practicing starting early in January starting at 8:00 am in the Traylor lunchroom. The Competitive Team will practice before school culminating in a City Jump Rope Competition. It is very important that all team members make a commitment to attending these practices. MISSED PRACTICES CAN BE A REASON FOR TERMINATION FROM THE TEAM. To be a member of the Competitive Team, students must demonstrate competence in the jump rope events (compulsory, freestyle and speed) and be in grades 1st thru 5th. If you are interested in trying out for the competitive team it is imperative that you show up when Ms. Nelson schedules a date. Please check back for an update.
look at me!
Powered by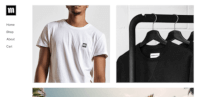 Create your own unique website with customizable templates.